By Dr. Ana Turner, Assistant Professor, University of Florida Department of Psychiatry
When we speak of people who are "literally homeless," the phrase includes those who are unsheltered plus those staying in emergency or transitional shelters. People who are at risk of homelessness, doubled-up or couch-surfing, paying to stay in motels, or living in substandard housing are not literally homeless.
Because people who are homeless are less likely to access primary health care and address health concerns early, health issues are exacerbated. Uninsured emergency room visits and inpatient stays skyrocket. Like physical health costs, treatment for mental health issues and substance abuse among those who are homeless is often limited to crisis response and emergency services. Ultimately, people who are uninsured and homeless cycle in and out of crisis and health systems, resulting in high community costs but limited improvements in health. A recent study of 107 chronically homeless individuals living in Central Florida estimated the community costs of $31,065 per person per year, for an annual cost for these 107 individuals totaling over $3.3 million. In contrast, providing those same individuals with appropriate housing and services in the form of permanent supportive housing would cost approximately $10,000 per person per year (Shinn, 2014).
Out of Reach 2016 reports that a household earning minimum wage would need to work 99 hours weekly to afford a two-bedroom rental unit in the average Florida community. Even for those who are working multiple jobs, being able to afford a rental unit in Florida is challenging. For the average two-bedroom rental unit to be affordable working 40 hours per week, the household would need to earn almost $20 per hour. However, many low-income workers earn minimum wage, which is just over $8 per hour.
A primary source of data about homelessness is the annual "Point in Time Count," (PIT) required by the Department of Housing and Urban Development (HUD). The PIT Count provides a one-day snapshot of the persons experiencing homelessness on a given night, and should not be interpreted as a measure of the number of people who experience homelessness over the course of a year. It is estimated that over the course of a year the number of people who experience homelessness is three to four times the number identified in the PIT, because people move in and out of homelessness during the year.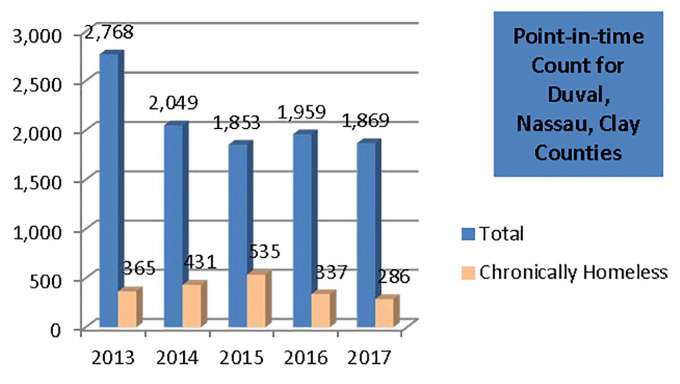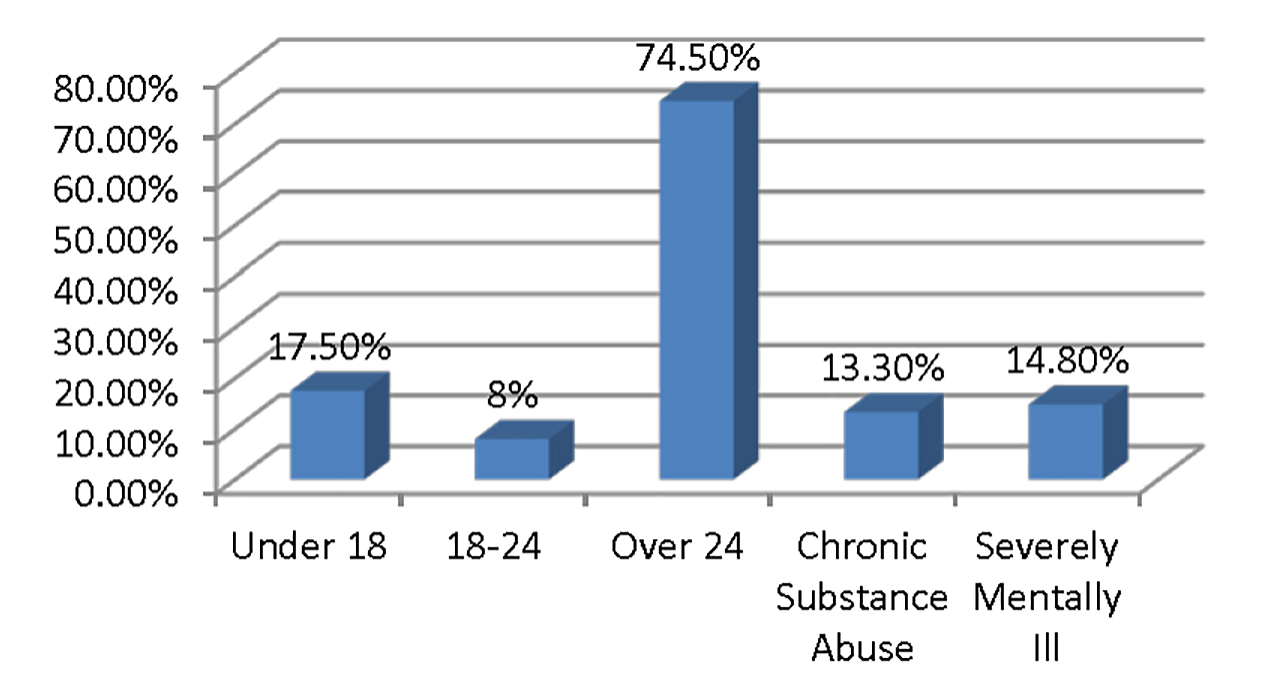 Sulzbacher Provides:
Safe Shelter – over 360 beds, filled every night
Case management – one-on-one support for every resident
Street outreach through the HOPE Team
Medical, dental and behavioral health care – 2,000 patients, cared for every month regardless of Shelter status
Nutritious daily meals – 1,600 meals, served every day regardless of Shelter status
Job placement assistance and life skills education
Specialized children's services
References:
National Low Income Housing Coalition. "Out of Reach 2016." 2016. Available at https://nlihc.org/oor
Shinn, Gregory A. "The Cost of Long-Term Homelessness in Central Florida." Central Florida Commission on Homelessness. 2014. Available at https://shnny.org/research/the-cost-of-long-term-homelessness-in-central-florida/